KNOWN AND TRUSTED
SINCE 1972
ECCO
People-driven performance
What we do at ECCO is known the world over. But why do we do it? All in the name of safety and productivity. For 51 years, our people have put professionals first in engineering, design, manufacturing, and service so they can work safer and with better results. Even at a glance it's clear to see why pros trust ECCO when there's a job to be done right.
Quick Facts
EMEA Headquarters - Leeds, United Kingdom
300 +

Team Members

105,000

Sq Ft Facility

67

Countries Served
ESG EMEA Headquarters located in Leeds is a state-of-the-art facility that includes Test Labs, Manufacturing, Warehouse Storage and Distribution, Offices and a Showroom.
Globally
700 +

Team Members

200

Registered US Patents

3000 +

Aftermarket Distributors
World's largest manufacturer of back-up alarms and amber warning lights
Most complete line of warning products for commercial vehicles
Industry leader in product innovation including many "industry firsts"
400,000 SF Manufacturing, distribution, and warehousing space
ISO9001 certified / AMECA certified test labs
ECCO Sales Leadership & Support
Keeping ECCO Future-Focused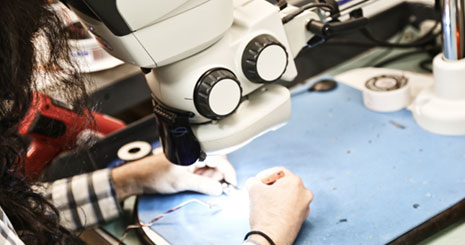 ECCO Safety Group
Discover more about our parent company, search careers and find out what we mean by 'People-Driven Performance'.